JB SMOOVE ONLY DRINKS
THE WORLD'S SMOOOVEST VODKA

THE WORLD'S FIRST




TRIPLE WAVE FILTERED™ VODKA



Ever see what gigantic waves do to rocks and shells in the surf?
They smooth out the rough edges and reveal character. They do the same for our vodka. 
DIVE IN
YOU HAVEN'T HAD

VODKA LIKE THIS.

CREATED WITH THE

PRESSURE EQUAL TO
THREE 30 FT WAVES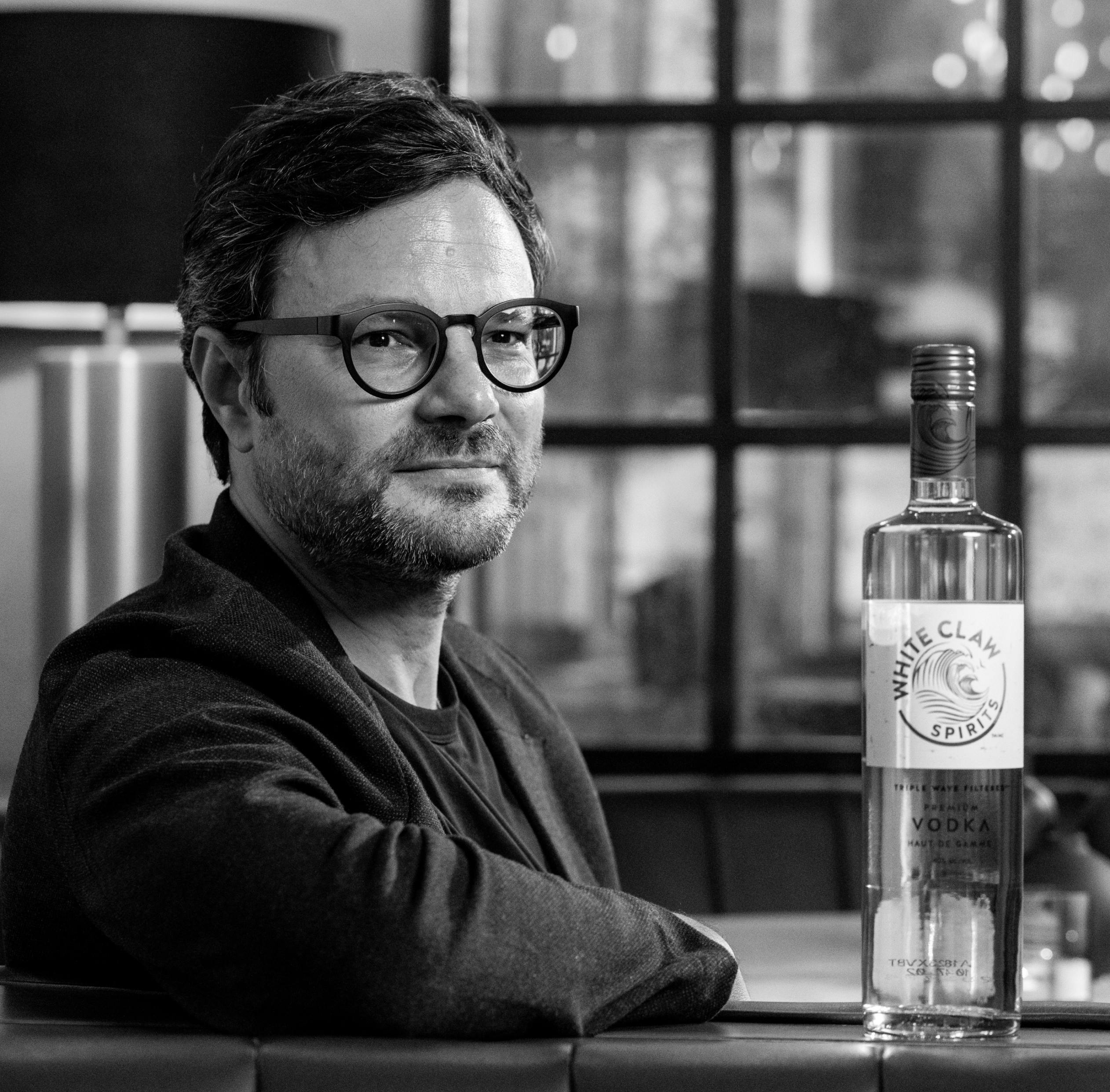 VODKA'S
WAVE MAKER

ANDRES FAUSTINELLI
For two decades, our Master Blender traveled the planet like a surfer chasing the perfect swell. He was possessed with an idea for filtering spirits a new way, with pressure equal to three 30-foot waves.
Born in Venezuela and raised in Italy, Andres had experimented with everything from cristalino to cognac, muscat to mezcal. Then in 2014, while living in San Francisco, he took a gamble and unleashed his high-pressure filtration idea on the most unlikely spirit: vodka. The result was like nothing ever created in America. It had citrus notes in the front, grilled sweet corn aroma in the middle, and a rich and velvety, unparalleled finish. "This kind of complexity was something no one else was bringing to the minimalist experience of vodka," Andres says.
Building on White Claw's™ history of innovation and technical knowhow, he joined a team that perfected the process for Triple Wave Filtered™ White Claw™ Premium Vodka. Today Andres is 100% focused on redefining the alcohol beverage industry by building relevant, true, and innovative craft brands that connect people and challenge the status quo. With White Claw™, he didn't just ride the next wave of vodka. He helped create a giant new one.
Clean but complex aroma with subtle notes of citrus.   
Exceptionally smooth and balanced. Notes of citrus with a hint of grilled sweetcorn. Perfectly balanced with a deliciously light mouthfeel.
Never rough, always refreshing. A smooth ride that goes on and on.
BUY NOW
White Claw™ Flavored Vodka Pineapple
AROMA
Fresh juicy ripe pineapple notes with a hint of rose.
TASTE
Exceptionally smooth, vibrant juicy pineapple flavor from start to finish.
FINISH
Sweet tropical and slightly tart finish.
BUY NOW

BUY NOW
White Claw™ Flavored Vodka Black Cherry
AROMA
Vibrant, fruity and an unmistakable hit of black cherry notes.
TASTE
Velvety smooth mouthfeel leads to rich, bold black cherry flavor and light lemon notes.
FINISH
Super juicy refreshing fruit forward finish.
BUY NOW

BUY NOW
NEW WAVE ICONIC FLAVORS